HfS WEBINAR: FEBRUARY 18th, 11:00 AM ET
The state of "trust" is a state of transition as the global economy continues its shift from an analog legacy to a digital first model. Join Fred McClimans in a joint webinar brought to you by HfS Research and ATOS.
SEE WHAT IT'S LIKE TO ATTEND AN HFS SUMMIT
We asked some people at the Harvard Working Summit for Buyers in December 2015.
HORSES FOR SOURCES BLOG
Now Charles Sutherland has updated the RPA Maturity Model and has created a service provider-specific version.
Everyone reads HfS -- it's informative, refreshing and engaging.

Blog Comment, An HfS Reader

HFS deserves to be out in front – their research is a breath of much needed fresh air!

Blog Comment, An HfS Reader

Keep up the good work and keep making the analysts out there proud of what you can achieve if you keep doing what your folks are doing every day!

Legacy Analyst, An HfS Reader

The firm's exceptionally wide freemium base means that it is delivering highly valuable services to a wide number of users.

Duncan Chapple, Influencer Relations

Great job on being the Uber for the Analyst Industry!

Blog Comment, An HfS Reader

I strongly believe that the analyst industry needs a disruption and happy to see that you guys are striving for that.

Analyst Relations Manager, An HfS Reader
BLOG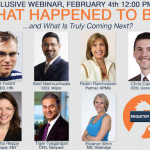 This February, three CEOs bake-off against three of the industry's finest advisors in an unvarnished, unsponsored shootout of futuristic debate on the future of BPO.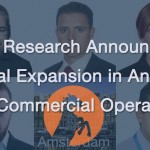 HfS Research, the leading analyst authority, has announced major additions to its worldwide research analyst and commercial operations as it continues its stellar growth performance
Facilitating and empowering the core data of the enterprise is where the real value is – that is the "lock-in" of the future