It suddenly dawned on me what the core issue is with the future of the workplace.
We've got a lot of great things in store when we gather in San Francisco May 26 - 27 for Vision 2020 for Intelligent Operations.
So, what will the finance function of the future look like?
Everyone reads HfS -- it's informative, refreshing and engaging.

Blog Comment, An HfS Reader

HFS deserves to be out in front – their research is a breath of much needed fresh air!

Blog Comment, An HfS Reader

Keep up the good work and keep making the analysts out there proud of what you can achieve if you keep doing what your folks are doing every day!

Legacy Analyst, An HfS Reader

The firm's exceptionally wide freemium base means that it is delivering highly valuable services to a wide number of users.

Duncan Chapple, Influencer Relations

Great job on being the Uber for the Analyst Industry!

Blog Comment, An HfS Reader

I strongly believe that the analyst industry needs a disruption and happy to see that you guys are striving for that.

Analyst Relations Manager, An HfS Reader

It's the way you engage with your network that make HfS so powerful and influential in the market.

Blog Comment, An HfS Reader
BLOG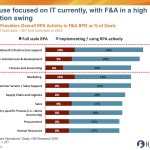 Automation is just part of the story as enterprises look to bring the back office in line with the middle and front – albeit a very important one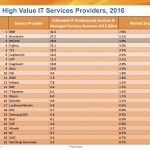 Love this merger or loathe it, the marriage of HPE and CSC has just spawned the third-largest high value IT services provider in the world
Join experts from HfS Research, WorkFusion, Ascension Health and Citi as they discuss how to solve for business outcomes through more integrated automation technologies.