When your enterprise is increasingly dependent on hiring "Millennials" with digital skills and lower wage needs, you'd better figure out a plan.
We've got a lot of great things in store when we gather in San Francisco May 26 - 27 for Vision 2020 for Intelligent Operations.
HfS HRaaS Research Director Mike Cook talks about his background and his focus here at HfS.
Everyone reads HfS -- it's informative, refreshing and engaging.

Blog Comment, An HfS Reader

HFS deserves to be out in front – their research is a breath of much needed fresh air!

Blog Comment, An HfS Reader

Keep up the good work and keep making the analysts out there proud of what you can achieve if you keep doing what your folks are doing every day!

Legacy Analyst, An HfS Reader

The firm's exceptionally wide freemium base means that it is delivering highly valuable services to a wide number of users.

Duncan Chapple, Influencer Relations

Great job on being the Uber for the Analyst Industry!

Blog Comment, An HfS Reader

I strongly believe that the analyst industry needs a disruption and happy to see that you guys are striving for that.

Analyst Relations Manager, An HfS Reader

It's the way you engage with your network that make HfS so powerful and influential in the market.

Blog Comment, An HfS Reader
BLOG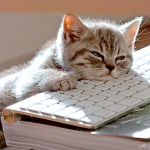 Enterprises need to create business manager roles to energize the Digital Generation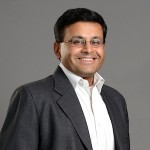 Genpact's CFO guru, Shantanu Ghosh, talks to Phil Fersht about the impact of digital on the finance function
We managed to crack the code on surviving in these disruptive times – in twelve simple steps – at Cambridge University